La sfarstiul lui iunie PIPA a fost invitata sa participe la prima licitatie Pioneer International Racing Pigeon Club porumbei tineri in Tianjin, China.
The Pioneer International Racing Pigeon Club in Beijing a fost recunoscuta atat pe plan intern cat si pe plan international. Cursa pentru porumbei tineri, care se desfasoara in toamna, este evenimentul principal al campionatului chinez.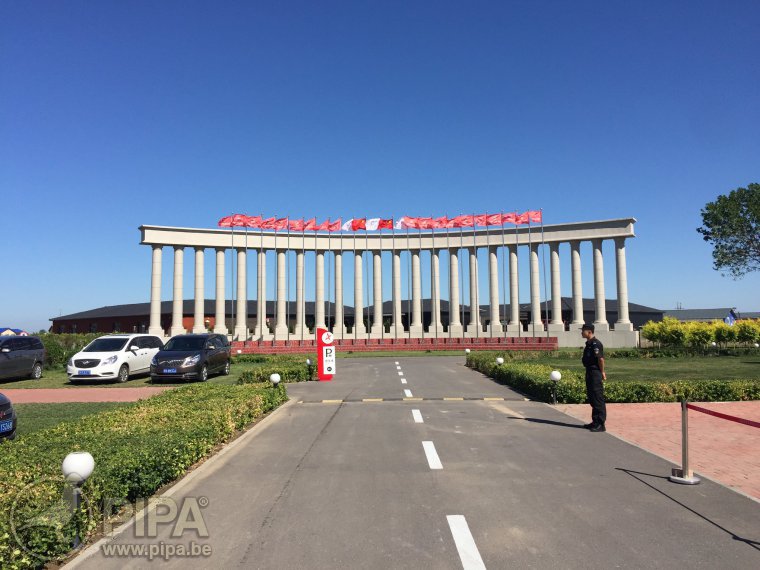 In zona The Pioneer Club's sunt 24 de voliere care sunt populate cu cate 150 de porumbei fiecare. Cu toate astea, crescatorii pot participa si concura cu cei mai renumiti porumbei chinezi, chiar daca nu locuiesc in zona. Peste 6000 de inele au fost vandute la prima editie a cursei pentru yearlingi. In vara anului 2017 porumbeii veniti au fost impartiti in cateva voliere din zona clubului. Au fost antrenati cateva luni pentru ceea ce urma sa fie cel mai importatn eveniment din cariera lor.
Cursa actuala incepe in mai si iunie si consta in patru curse diferite, pe distante intre 500 si 550km, si un campionat ACE Bird. Cursele sunt total diferite, prima fiind foarte rapida (2000mpm), urmata de cele "criminale" (1300mpm) si a patra si ultima cursa desfasurata in conditii meteo dificile, caldura intensa si vant din fata (1000 mpm). Este evident ca porumbeii trebuie sa detina niste calitati extraordinare pentru a fii unul dintre cei 204 porumbei ace. Bart Geerinckx s-a clasat excelent, ocupand locul 45 "cel mai bun porumbel european". Tatal acestuia provine din Blue Lagoon (tatal lui Little Star, 1st Nat. Ace Bird KBDB Longer Middle Distance Yearlings 2016) si Miss Magic (1st Olympiad Bird All Round in Nitra, Slovakia and 5th Nat. Ace Bird KBDB Longer Middle Distance 2011). Mama este Limogirl castigatoare a locului 7 Limoges provenita din frate plin cu Luc si sora Geerinckx.