Sambata, 17 februarie 2018, a avut loc licitatia porumbeilor din Top 50 SAMDPR 2018. Castigatorul a fost vandut lui Mike Ganus pentru suma de 1150000 Ranzi sud africani, aproximativ 95000 dolari americani. Acesta fiind si cel mai scump porumbel sud african vandut in cadrul licitatilor SAMDPR de pana acum.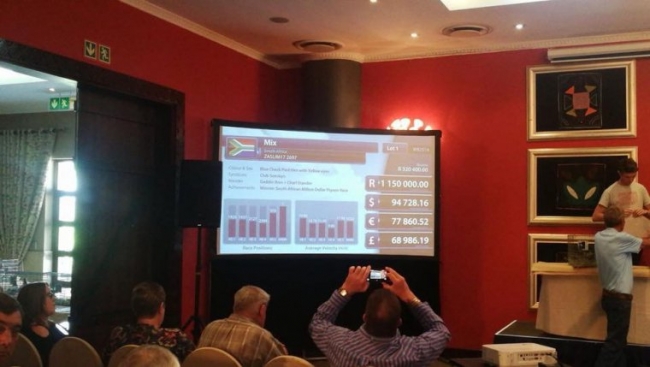 Finalul licitatiei lui "Mix" 1. Foto credit: Jurie Erwee

Mike Ganus si-a facut o traditie de a cumpara castigatorii SAMDPR de-a lungul timpului. Este si normal daca stam si ne gandim ca castigatorul din 2016 a fost descendent din castigatorul din 2013. Prin cumpararea castigatorului din 2018, Mike Ganus, detine cea mai impresionanta colectie de castigatori SAMDPR din lume:
2016 winner Laura Is a Big Winner Today
2015 winner Sanjay 1
2014 winner Halover
2013 winner Untamed Desert

Castigatorul din 2018 a fost numit Mix, crescut in Africa de Sud de catre Charl Stander a fost licitat intr-o licitatie publica, fiind castigat de catre Mike Ganus.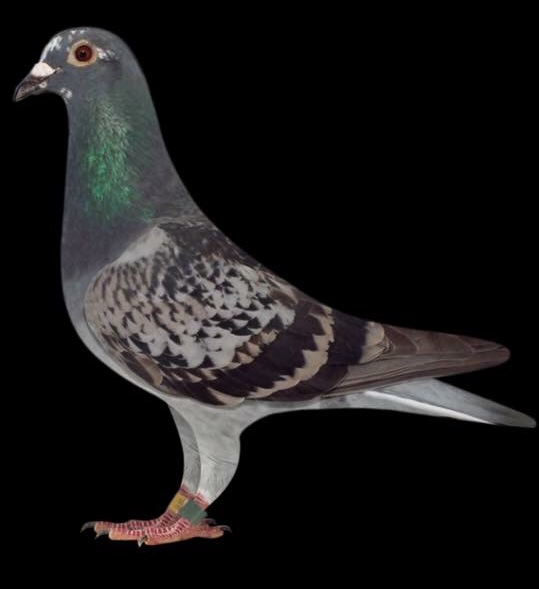 Click here for the pedigree of "Mix"
Mix a castigat detasat finala cu un avans de 18 minute fata de castigatorul locului 2. O performanta incredibila!
Al doilea cel mai scump porumbel a fost castigatorul locului 3 si castigatorul Knock-out, Kleine Blue, detinut de Bobby Brown din SUA, si a fost vandut pentru suma de 38000 dolari lui Jan Hooymans, care a cumparat si pe castigatorii locurilor 8 si 10.
Click here for the pedigree of "Kleine Blue"
Al 3 lea porumbel ca si valoare de cumparare a fost castigatorul locului 1 Grand Average Acebird, detinut de Pieter Veenstra, el rascumparandul pentru suma de 30500 dolari. Pieter Veenstra a cumparat si castigatorii locurilor 6,7,15,18si 26.
The third most expensive pigeon was 1. Grand Average Acebird from Pieter Veenstra, he bought it back for about 30.500 USD. Pieter Veenstra also bought lot 6,7,15,18,25 and 26
Click here for the pedigree of 1st Grand Average Ace
Porumbelul clasat pe locul 4 in topul vanzarilor acestiei licitatii a fost castigatorul locului 2, detinut de catre Fahad Alwatri, vandut cu suma de 27000 dolari americani.