Dirk Van Dyck nu mai are nevoie de prezentare. Renumitul crescator de porumbei din Zandhoven a devenit celebru in anii '90 multumita renumitului Kannibaal si a porumbeilor Rambo si Den Bourges.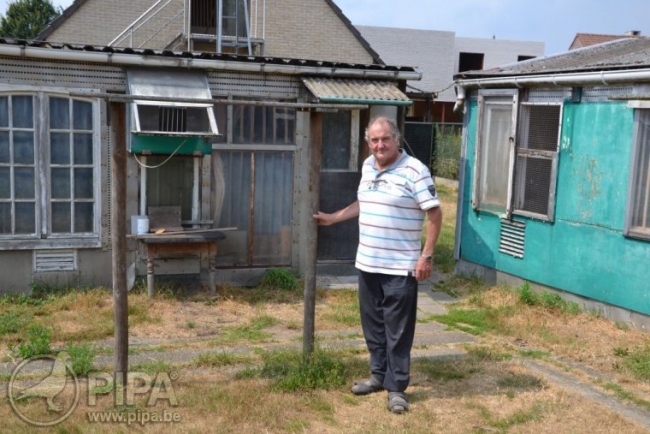 Dirk in fata volierelor vechi. Voliera in care a trait Kannibaal a fost demolata. In dreapta puteti vedea voliera porumbitelor.
Statutul sau iconic din cursele de porumbei nu l-a schimbat pe Dirk, toti prietenii si cunoscutii acestuia pot confirma acest lucru. "Singurul meu regret e ca nu stapanesc bine toate limbile" mentioneaza Dirk. "Pot face multe cu mainile dar cand un crescator strain ne viziteaza volierele, regret ca nu pot sa impartasesc secretele acestui minunat sport decat in limba olandeza". La inceput a fost o discutie mai mult sau mai putin superficiala despre sportul columbofil, dar pe parcurs s-a transformat intr-o discutie extrem de serioasa despre porumbei, despre sanatatea acestora si mai ales despre familia lui. " Familia este mai presus de toate" a mentionat Dirk.
Porumbitele!
Principalul motiv pentru care scriem acest material este rezultatul pe care Dirk l-a obtinut in Melun pe 23 Iunie 2018. El a castigat urmatoarele premii in cursa de la Union Antwerp:
1-4-6-11-12-30-31-32-40-65-80-85-87-106-125-128-136-496 (18/23)

Rezultatele pentru porumbei tineri:

1-4-5-9-10-21-30-40-44-51-85-87-106-125-310 (15/19)
Din moment ce numarul porumbeilor de 1 an a fost dublat fata de cei maturi, am observat ca Dirk a imbarcat cativa porumbei maturi. Tot el ne-a dezvaluit si motivul: "Am concurat cu porumbite in ultimii 5 ani si din aceasta cauza am destui de putini porumbei maturi comparativ cu numarul porumbei tineri din fiecare cursa saptamanala. Am o echipa de 7 porumbite mature care concureaza in cursele nationale odata la doua saptamani".
"Nu ma gandeam niciodata sa renunt la cursele pentru vaduvi, dar Bart Geerinckx si Gaston Van de Wouwer au insistat sa fac acest lucru. In acest moment mai am doar o singura voliera, iar cu acesti porumbei concurez in Quiévrain and Noyon".
Dirk a incercat diferite abordari cu femelele sale in acest sezon. Porumbitele nascute in iarna, sunt imperecheate in decembrie. Porumbitele din a 2 a voliera sunt imperecheate la inceputul lui martie. In acest fel avem porumbei tineri dezvoltati complet la startul sezonului de curse pe distanta medie.
"Sincer sa fiu nu pot sa spun ca sunt diferente majore in rezultate. Toate porumbitele din ambele volierele au perfomat foarte bine. A concura cu porumbite este mult mai usor. Chiar ma gandeam daca vom mai folosi vreodata voliera pentru masculi".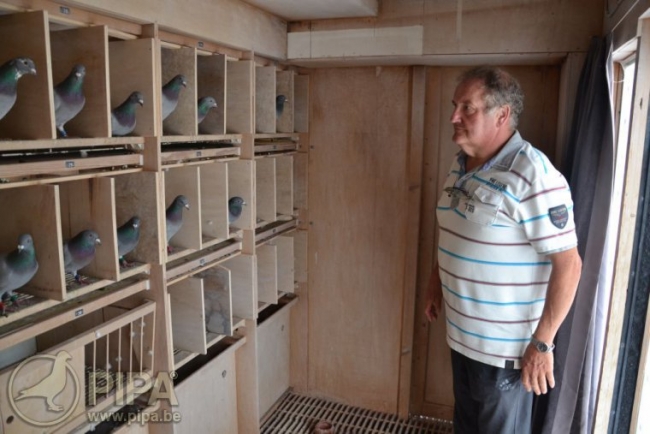 Dirk prezentandu-ne noua sa voliera pentru porumbite si porumbitele care sunt tinute in vechea voliera.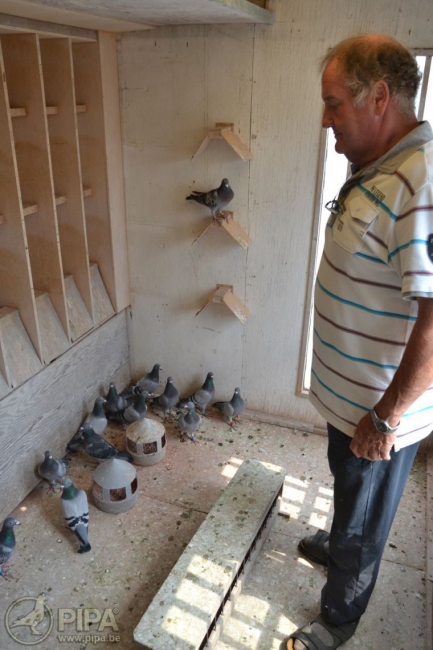 Sanatatea!
Dirk a avut probleme severe de sanatate in 2017, depasite in mare parte in prezent. " dupa o perioada in care abia mai puteam face cateceva datorita respiratiei si oboselii, am facut un control la plamani, iar verdictul doctorului a fost unul dur: Trebuie sa renunt la toti porumbeii mei! Raspunsul a fost la fel de promt :" Nici nu se pune problema! Nu voi renunta la porumbei pentru nimic in lume. " Ulterior am facut niste analize cardiologice, iar abordarea doctorului a fost diferita. Chiar a insistat sa pastrez porumbeii, iar acum ma simt mult mai bine: ne dezvaluie Dirk.
Olympic Niels & Blauwe Kannibaal Junior
Acest porumbel este descendent din Kannibaal si Bourges. Introducerea lui Di Caprio, campionul cumparat de la Leo Heremans, a fost un succes instant. Si alte linii genealogice au fost introduse in ultimii ani, inclusiv porumbei Gaston Van de Wouwer, Bart Geerinckx, si Willy Daniëls, rezultatele fiind pe masura.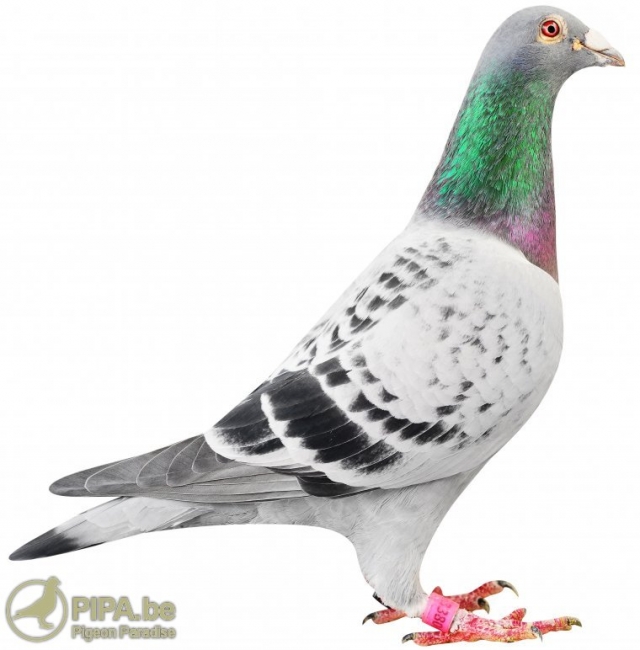 Click here for the pedigree of Olympic Niels, a son of Di Caprio.
Olympic Niels, 3rd Olympiad Pigeon Nitra Cat. 1 si fiu al super reproducatorului Di Caprio
O alta vedeta a actualei echipe de curse este Blauwe Kannibaal Junior. El a castigat locul 1 in doua curse provinciale consecutive:
1st prov. Montluçon 1322 p.

1st prov. Salbris 1100 p.

21st prov. Chateauroux 2478 p.
Este inrudit cu Kannibaal, in patru mduri distincte – click here for his full pedigree.
Volierele de reproducere au o ventilatie optima. Cele de curse sunt pozitionate in spate.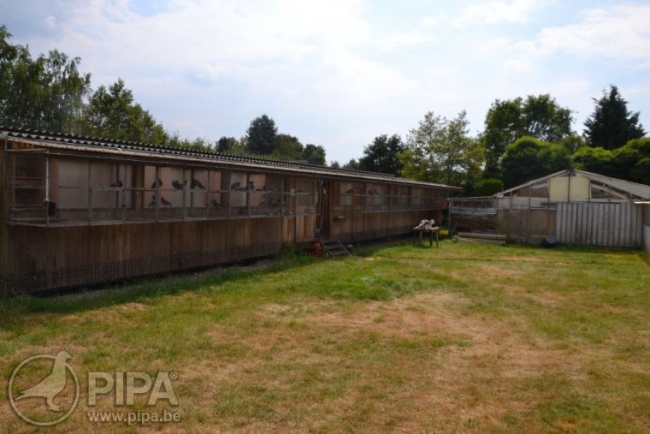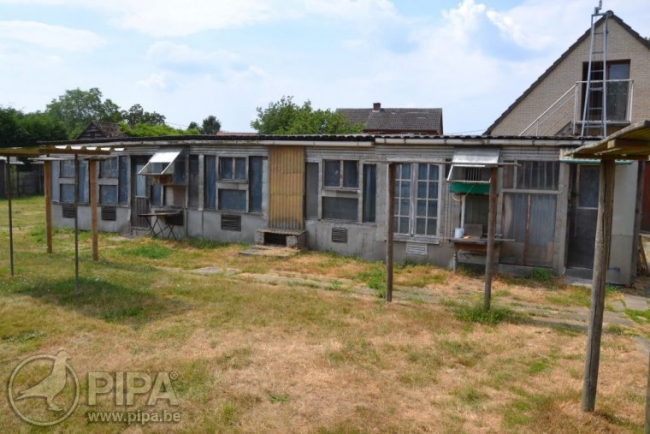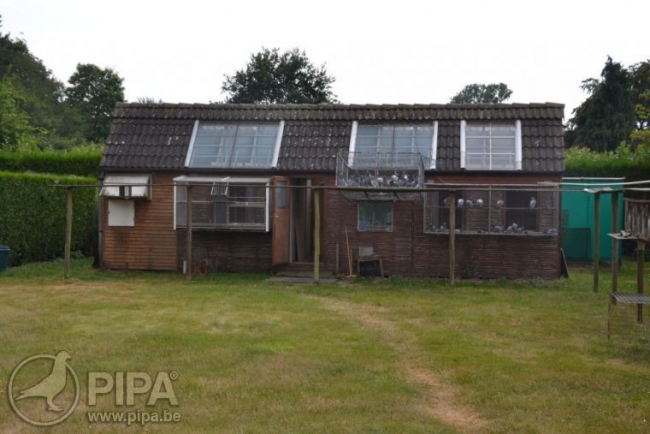 Dirk a avut un sezon fantastic in 2017 si evolueaza bine si in 2018. Click here for an overview of his best results of 2018 so far.
Competita de sprint
Dirk va fi mereu prezent in competitiile de sprint. Multi crescatori care au debutat in cursele pe distanta medie sunt tentati sa migreze catre cursele de sprint. "Sunt inca incantat de ele. De fapt, ador serile de marti. Sunt seriile in care se face imbarcarea pentru cursele locale de sprint, unde te reintalnesti cu prieteni pe care nu i-ai mai vazut de mult timp. Este minunat sa ne revedem! pentru mine, cursele de sprint inseamna intalnirea cu alti crescatori."
Dirk Van Dyck nu este doar un renumit crescator, el are deasmenea o personalitate extrem de calda, de placuta, cu un entuziasm molipsitor cand vorbeste despre porumbei. Ii place sa mentina lucrurile simple. Concureaza inca din anul 1973, deci a vazut tot ce se poate vedea in acest sport. "Imi amintesc ca in sezonul 1976 era la fl de cald ca si in 2018. In scurt timp abia daca mai aveam porumbei cu care sa concuram. Cei mai multi crescatori au evoluat doar la Quiévrain!" isi aduce aminte Dirk. L-am intrebat despre eventualele scopuri pe care vrea sa le realizez in viitor si ne-a raspuns: " As dori sa concurez mai des pe distante lungi, dar imi este teama ca am sa-mi pierd cei mai buni porumbei".